Forget Year of the Pig, 2019 is shaping up to be Year of the Revolutionary Outdoor Material.
Both The North Face and MSR have introduced new materials that promise to make life, well, drier.
The North Face has developed FutureLight, a proprietary waterproof and breathable membrane to rival industry-leader Gore-Tex. It's so versatile, the company says, it can be used to make anything from t-shirts to tents waterproof.
FutureLight is developed by using 'nanospinning' technology, where nano-level holes are created in the fabric membrane, allowing air to move through the material while preventing water from gaining access.
The North Face is calling FutureLight a game-changer: "Right now, the expectation from a waterproof product is something loud, crunchy, muggy and unpackable," said Scott Mellin, TNF's global general manager of mountain sports. "Imagine a waterproof t-shirt, sweater or even denim that you actually want to wear. We [have] started with jackets, tents and gloves, but the possibilities could be endless."
TNF says nanospinning also allows apparel designers greater ability to customise a fabric for specific use by increasing breathability in garments for aerobic pursuits or increasing protection for harsh and wet climates. "The ability to adjust these factors in fabric construction is unprecedented in apparel and equipment," said Mellin.
The FutureLight material will initially be used in TNF's Summit Series, Steep Series and Flight Series and will be available in New Zealand from September this year.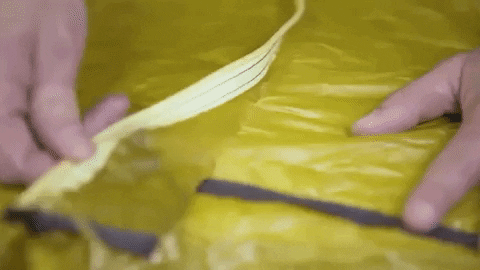 Meanwhile, MSR has developed its own polyurethane (PU) coating to prolong the life of its tents and improve overall waterproofness.
Over time, moisture, heat and humidity combine to break down the waterproof PU coating (DWR – durable water repellent) and seam tape found on most tents.
You can tell the coating is breaking down when you unpack a tent and the fabric appears 'sticky' and needs to be pulled apart (see gif above). This process, called hydrolysis, has been frustrating the tent industry for more than a decade, but now MSR says it has solved the problem with its Xtreme Shield coating which it says is three times more durable than standard coatings, resulting in a longer-lasting, more waterproof tent.
In New Zealand, Xtreme Shield can already be found on the Hubba NX series of tents. It will be available on the updated Carbon Reflex, FreeLite and the new Zoic tents by late May.